Welcome to Brindle Historical Society website. Kindly hosted by ITMedics.
Follow this link to an article on Chorley Historical Society website about Ian Whyte, a past chairman of Brindle Historical Society and one of our founding members, who passed away in 2019.
Our next meeting will be held on Monday 16th May at 7.30pm.
A talk by Dr Jenni Hyde on
John Balshaw's Jigge.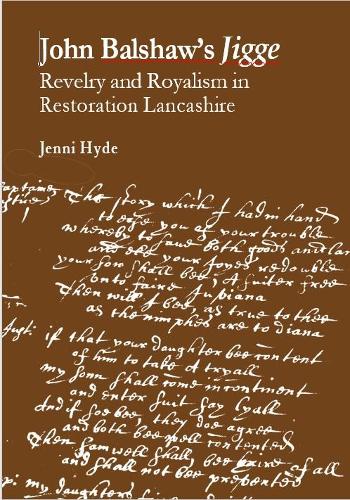 John Balshaw's Jigge (essentially an early modern musical) it was written in Brindle sometime shortly after the Restoration of the monarchy (17th C). It is a rare occurrence of the form, and possibly the only example attributed to the Northwest of
England. The text reflects contemporary concerns including the Civil War and the religious and political divisions within Lancashire at the time of the Restoration. Dr Hyde will give a talk, explaining the significance of the Jigge and some insights into Brindle at the time that it was written and, presumably, performed.
This will be at Brindle Community Hall, Water Street, Brindle.
For further information please email
brindlehistoricalsociety@outlook.com
The June meeting is on Monday 20th June and is a talk by Christopher Robson about Waring and Gillow's, the furniture makers.
Entry is free for members or £3 for non-members.
Everyone is welcome – become a member and enjoy a
            discount on every meeting.   An informative talk is
followed by 
a question and answer session and tea or coffee and
biscuits.
Why not follow us on Facebook
Read about the History of Brindle and about the people that have lived here.
Formed in 2002, our Society exists to preserve the history of Brindle, one of the oldest Parishes in Lancashire, dating back to c1190.
Our website features all the latest news from the Society, details of our future meetings and events, information and news articles, and details of the local War Memorials.
As well as finding out about the past, you can read our book reviews and find information about the interesting places in the local area we have visited.
History of Brindle
Brindle is a small and ancient village set in farmland and bordered by the towns of Preston, Chorley and Blackburn
A Titanic Connection
Second Officer Charles Lightoller was the last Titanic survivor taken aboard Carpathia
Brindle Schoolmaster
In the summer of 1871, a young man set off to make the train journey north to the distant village of Brindle